Bronze Surf Clam Earrings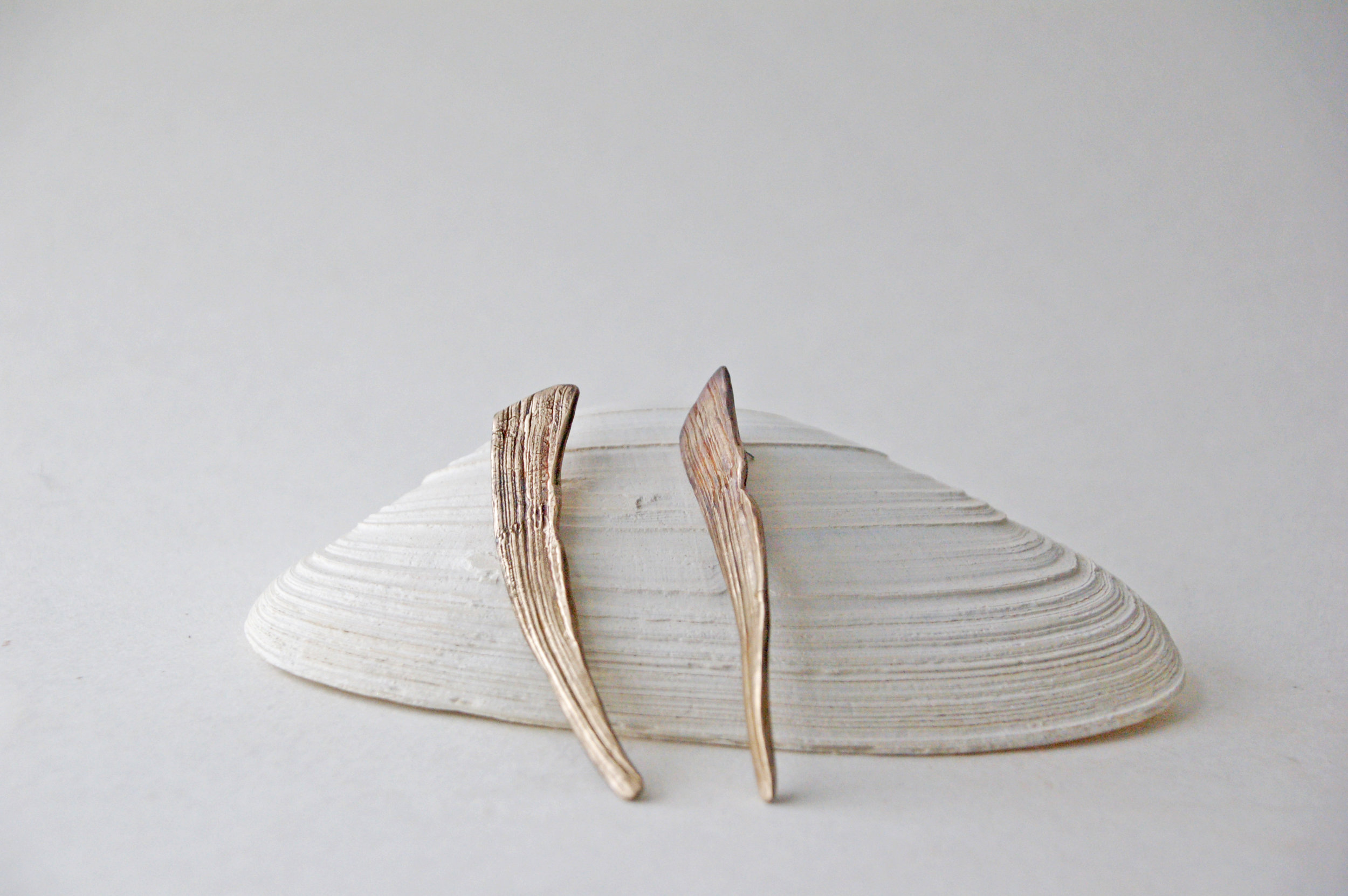 Bronze Surf Clam Earrings
When I first moved to Maine it was in the middle of January and I didn't know more than one person in the state. I worked - a lot - in a high-stress job. But when the summer rolled around I quickly found my way to the beach. During whatever free time I could find, I would steal away to the ocean. The shores of Maine became my solace - the moment I would see the water the daily stress and loneliness quickly lifted and I felt comfort, as if I were home. I would comb the beach, filling my pockets with rocks and shells. My empty apartment quickly became one filled with treasures; an ode to the sea.
These earrings, made from bronze and modeled after shards of surf clam shells, are inspired by the comfort and empowerment that the ocean offers. I call these my power earrings - when I need a boost of confidence, when I want (or need) to conquer the world, I wear these.
Each piece is handcrafted, so minor variations occur in the shape, finish, and size. Jewelry comes packaged in glass specimen jar with cork top and Collection Record sticker specifying metal(s).
Made from bronze, each shell earring measures approximately 3.25" long and has a sterling silver post with a bullet back. Wear these often, with confidence and love in your heart.
sold out